Bloomberg Government: Modernization Panel Unveils New Recommendations to Update House
Proposals to create a human resources department for members and staffers and to make websites more accessible are among the nearly 30 recommendations a House panel introduced to help bring the chamber into the modern era.
The Select Committee on the Modernization of Congress, a bipartisan group of lawmakers assigned to update various aspects of the chamber, released legislation on Tuesday. During the past year, the committee has approved all the recommendations included in the bill.
"We've passed nearly 30 unanimous bipartisan recommendations to make Congress work better for the American people, and today is just the latest step in our work to bring real reform to the People's House," said Chairman Tom Graves (R-Ga.) in a statement.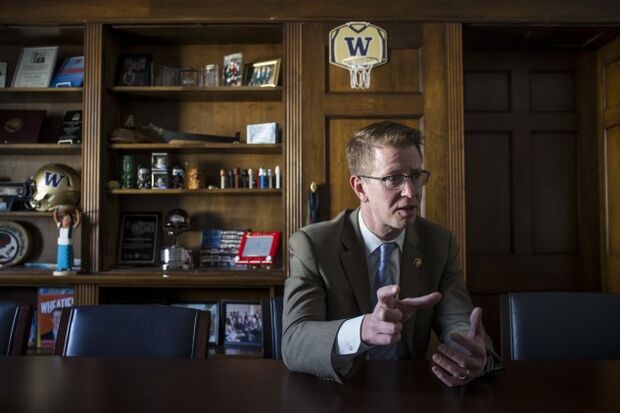 (Photo by Zach Gibson/Bloomberg)
Rep. Derek Kilmer (D-Wash.) in his office in the Longworth Office Building
The select committee does not have legislative authority. The recommendations would need to be approved by other panels, such as the House Administration Committee, or could come directly to the floor.
Graves said more recommendations will be coming, potentially before the end of the year. The committee has met recently on the budget appropriations process, the House calendar and schedule, and franking standards.
The panel has largely escaped much of the partisan rancor that has clouded the work of other House committees. Among the recommendations in the package would be making new member orientation bipartisan.
The House recently voted to extend the tenure of the special committee through the end of 2020 after the panel's leadership said they needed more time to delve into issues such as staff diversity and upgrading technology. In his announcement last week that he won't seek re-election, Graves said he was "excited to spend the next year focused" on the committee's work "to improve Congress for all Americans, and all who will serve after me."
Modernization Panel Seeks More time to Update House Operations